You are never alone as a dealer with SportsLife!  You will always have the support and guidance of a staff that has years and years of experience with small businesses, business opportunities and customer service.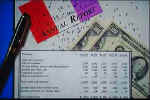 Whether this will be your first time as a business owner or you are a seasoned professional, SportsLife can help you be a success in your own business.  We have programs that help you take advantage of the greatest opportunity of our time ( if not all time), the Internet!  We have suppliers that will help set up, manage and promote your very own web site.
Of course, if you believe the best way for you to run your business is the tried and true business method of old, nobody has more experience with this industry than SportsLife!  Selling your products via flyers, mail order, direct, fund raisers or school bids - SportsLife has been the answer to hundreds other people and chances are that we are the right answer for you.
Now, please go the Dealer Application to see if you qualify for a SportsLife Dealership in your area.  It costs nothing to apply and you are NEVER under any obligation.  If you qualify we will send you our Dealer Offering Kit or you can request a password and access it online.  The online version is the same as the printed material.