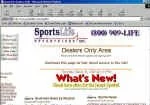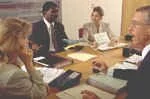 Wilson, Rawlings, Mizuno, Louisville Slugger, Worth, Easton, Spalding
And many more...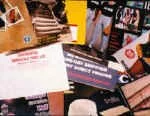 The Dealers Only Web site has features such as bulletin boards where you can confer with other dealers and SportsLife staff.  There is even a board that is dedicated to excess inventory and is where you can buy a sell from and to other dealers.  Business and sports news updates throughout the day as well as  the latest SportsLife news on suppliers or new programs added to SportsLife are displayed on the Dealers Only Web Site.
As a SportsLife Dealer you are not alone.  Our staff is here to help you every step of the way.  Whether you need help getting a Web site up or figuring your sales taxes, we are only a call, fax or email away!

Our most valuable product is our unending commitment to your satisfaction.
In SportsLife's long history, we have developed relationships with major name brand suppliers and vendors.  We open the doors for you so you can purchase at or below wholesale. 

Our dealers enjoy getting the respect that comes along with being a part of a large well established organization.  
The Dealer Start Up Kit has all the tools you need to get starting in the right direction.  The kit includes:
Dealership "How to" Manual
Full Color Catalogs
Confidential Dealer Price List's
Dealer Number
Supplier Directory
Blank Forms
And More...